My true love gave to me....

IRENE ALEXEEVA!! Irene's entire store is 50% off for today only! Click on her sale ad to head on over to her store and pick up Irene's GORGEOUS Kits at a fantastic price... and to grab her FreeBee!!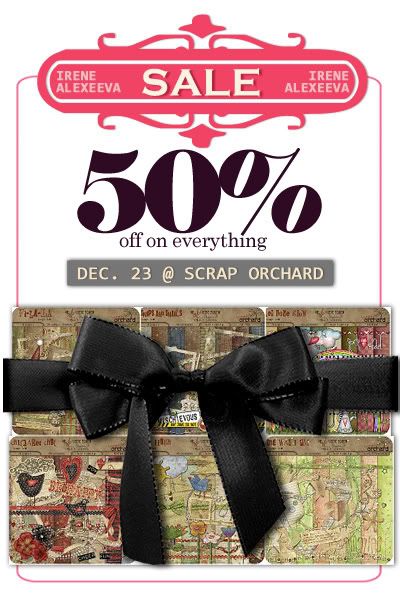 Come back tomorrow when we start our MEGA Mega Sale!!
All our Megas will be $3 AND if you buy 2 you get 1 FREE!!!